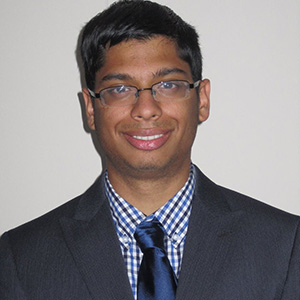 Jeremy De Mello
Moderator
Jeremy is the President of Marketing of Atlas Symposium. Double-majoring in political science and business, he knows how to manage a debate while reading the audience and asking the questions they want answered.
In his spare time, Jeremy enjoys cooking, swing dancing, and learning every possible superhero origin story.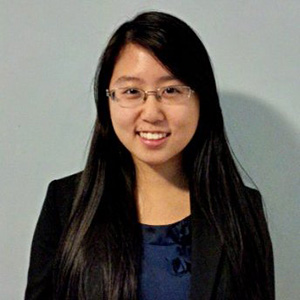 Joyce Tan
York / Schulich
Joyce is in her last year of the iBBA program at Schulich, specializing in Accounting. She's passionate about creating youth leaders and has led York University's chapter of the world's largest student run organization, AIESEC. This past summer, she interned at Procter & Gamble in Finance/Accounting after spending a term on exchange and travelling around Europe.
In her free time, Joyce loves to eat, game, and play badminton.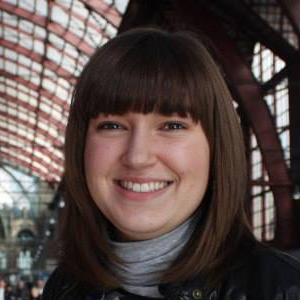 Tia Peric
Queen's / Commerce
Tia is in her final year at Queen's University, completing a Bachelor of Commerce (Honours) and Bachelor of Arts (French Studies), and plans to work in the capital markets industry upon graduation. Following a semester abroad in Belgium, Tia participated in the summer internship program at CIBC World Markets in Debt Capital Markets. She has also been heavily involved in extracurricular activities across campus, serving in various positions including Chief Marketing Officer of the Queen's Commerce Society.
In her spare time, Tia enjoys reading, playing the piano, and travelling.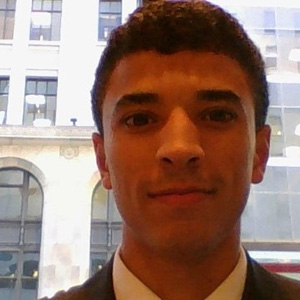 Erik Reid
Western / Ivey
Erik is in his fifth year of studying Business in Ivey's HBA program and English Literature at Western University. Currently, Erik manages and contracts his time in on-and-off project work for a computer science research organization called Moonbridge based in Barbados and a Toronto-based start-up sales consulting firm. Additionally, Erik is a Lecturer Assistant for Western University's Business 1220 course. Erik's other professional history includes project and sales roles.
Erik's extra-curricular time is split between LEADER Project, an international development program geared toward entrepreneurs in emerging economies, and the Western Adventists, a Christian faith-based organization.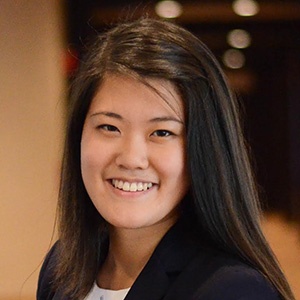 Julia Chen
Waterloo / SAF
Julia is a 4th year in the Biotechnology and Chartered Professional Accountancy program in the School of Accounting and Finance. Julia is the President of DECA U Ontario, which holds Canada's largest undergraduate business conference, and oversees chapters in 20 Ontario universities and colleges. She worked as a Staff Accountant in the Energy and Mining group in the Audit practice at KPMG Toronto for 4 co-op terms, is pursuing her CPA designation, and starting her Masters of Accounting in January.
Julia recently visited every country in South East Asia while on exchange in Singapore, and has worked for the past 3 years as a Residence Life Don.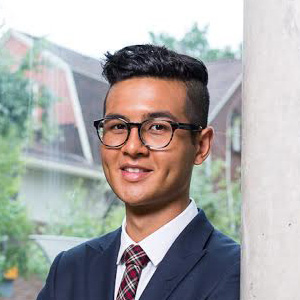 Vincent Ho
UofT / Rotman
Vincent is a fourth-year student at Rotman Commerce completing an Honours Bachelor of Commerce (Accounting) with minors in Economics and Women & Gender Studies. For the past two summers, Vincent has interned at KPMG and gained exposure in Audit, US Corporate Tax, and Campus Recruiting. On campus, Vincent has been the President of the Rotman Commerce Pride Alliance, and now Co-Chairs the Lead with Pride Leadership Conference, among many other things.
Through UofT, Vincent has traveled to Japan (twice!) and Germany for coursework and has definitely caught a travel bug. In his spare time he enjoys playing volleyball and running.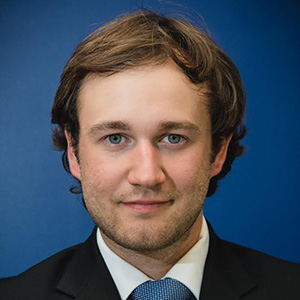 Nicolas Muniz-Saavedra
Ryerson / TRSM
Nicolas is a 3rd year Business-Management student studying Business-Law at TRSM. He is the founder of TROP: Ted-Rogers-Outreach-Program, which organizes undergraduate business students to go back to their own high-schools and share their TRSM experiences and why they chose Ryerson. He is a member of the Law and Business Student Association, as well as the TOP 200 program.
Nicolas plans on pursuing a career in corporate law. He's an avid reader in self-development as well as an outdoorsman.